Over the past few weeks, Apple and Tesla announced stock splits, 4-for-1 in the case of Apple and 5-for-1 for Tesla, to bring prices within reach of smaller retail investors.

Normalizing stock prices might seem reasonable in a world where an Amazon share costs over $3k and a Berkshire share costs over $300k. But with the rise of fractional share trading across most discount brokerages, should stock splits simply go the way of the Dodo?

In the U.S., fractional share trading represents an astonishing 35% of all stock buys, with Amazon, Tesla, Apple, Disney, and Microsoft the most popular. However, not all brokerage firms provide fractional trading.

Moreover, stock splits serve to make options more accessible (for better or worse) - as options are uniformly based on 100-share lots, making them exorbitantly expensive for highly priced stocks. Holders of fractional shares don't have the same voting rights either - providing another vector for preferring the traditional stock split.

Splits or no-splits the market is spicy so in the good words of Ishmael Boorg, from the classic movie Kingpin, don't get "Munsoned" out there.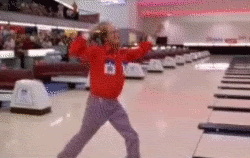 Portfolio company Ocrolus named to the annual Inc. 5000 list as the 30th fastest growing private company in America - The company has not only seen drastic revenue growth, it is also expanding into new markets and growing its team aggressively, now employing more than 900 team members across four offices. The company ranks as the fourth fastest growing private company in New York, and the sixth fastest growing software company. Read more

Build your next company with Antler Norway - Portfolio company Antler is thrilled about the launch of its second cohort in Norway with 50 exceptional entrepreneurs. Look out for their launches within Antler's industry-focused Norwegian program. Read more
Apple's split to end dominion of Dow Average's biggest stock - In a world where passive investing rules the stock market, a drop of weight in indexes like the Dow Average is likely to prompt outflows from money managers who mimic benchmark changes. About $31.5b was either indexed or benchmarked to the gauge at the end of 2019, according to data from S&P Dow Jones Indices. Read more

Tesla shares surge day after stock split announced - The split changes nothing fundamental about the stock. It lowers the cost of an individual share. That may appear attractive to retail investors who may have been scared off by a high price tag, though investors are also able to buy fractions of a share for whatever they're willing to pay. Read more

Amazon and Tesla take off as small investors embrace fractional-share trading - One of the most discussed trends in markets this year has been individual investors' renewed embrace of stocks, fueled in part by coronavirus-fueled volatility and free trading apps like the one from Robinhood Markets Inc. Proponents say fractional trading has helped democratize access to the stock market. Read more

Companies are weighing stock splits after Tesla and Apple's announcement - After Tesla and Apple announced plans to split their shares within weeks of each another, there has been a growing buzz that more companies with triple and quadruple-digit share prices will follow in their footsteps. Read more
Borrowers face new fee to cover heightened risks - Fannie Mae and Freddie Mac, which back nearly half of the $11t U.S. mortgage market, said late Wednesday that they would begin charging lenders the added fee next month. Read more

Is this the year you finally stop swiping your credit card? - The pandemic has accelerated contactless usage, including in the U.S. Visa and Mastercard reported 40% year-over-year global growth for tap-to-pay or contactless transactions in the first three months of this year. Read more

N26 facing staff unrest in Berlin, as employees say confidence in management at "all time low" - In an open letter released earlier this month, 30 employees leading the charge said that trust and confidence in management was "at an all time low". Grievances are believed to be centered around uneven workers' salaries, triggered by a loophole that meant N26 employees could look up their colleagues' wages. Read more

AmEx in advanced talks to buy SoftBank-backed Kabbage - The all-cash deal could see AmEx paying as much as $850m for the closely held lender, including retention payments and would make AmEx a bigger lender to mom and pop shops. The company is already the largest U.S. provider of credit cards to those types of operations. Read more

Facebook Financial formed to pursue company's payments plans - This is the latest step in a companywide effort to bring Facebook's individual products and apps closer together. The belief is that if users can make purchases on Instagram, Messenger and WhatsApp, then Facebook's advertising will grow more valuable, and users will spend more time inside the company's apps. Read more

A race to dominate crypto debit cards has begun - Increased issuance and adoption of crypto debit cards are coming at a time when major card networks are focusing on digitizing cross-border payments using blockchain and distributed ledger technologies. Read more

Buffett-backed StoneCo to buy Brazil's Linx in $1.1b deal - Stone plans $1b share offer to finance the acquisition. Shares of both companies surged Tuesday on tie-up talks. Read more

Goldman Sachs vies for GM's credit card, betting you'll buy coffee with your car - It is part of a broader effort to wire everyday gadgets to the web to encourage consumer purchases and gather data. This technology has been slow to take hold—not everyone needs a refrigerator that says when the milk is running low—but it taps into a broader trend of consumer spending becoming more seamless and digital. The coronavirus pandemic could add to the appeal by increasing demand for e-commerce and contactless pickup. Read more

Payments giant Stripe poaches General Motors' CFO in its latest high-profile hire - The CFO role would be a crucial spot to fill ahead of a public offering. Despite its ballooning growth and valuation, Stripe co-founder and president, John Collison, has said the company has "no plans" to go public right away. Read more

Binance launches perpetual futures priced in Bitcoin - Unlike traditional futures contracts, where buyers and sellers are obligated to execute the deal on a set date regardless of the current market conditions, perpetual ones don't have an expiration period. This means that traders can hold their positions indefinitely. Read more

Where are the biggest fintech startup hotspots around the world? - Fintech is rapidly transforming the financial services industry. It's one of the fastest-growing areas of global business, and new products and services are being introduced to the market all the time. While traditional financial institutions are struggling to keep up with changes in technological advances and consumer behaviours, fintech startups are thriving. Read more

Building a fintech giant is very expensive - Venture capitalists and other investors have poured capital into fintech startups around the world in recent years, including a record number of rounds worth $100m or more in the second quarter of 2020. In Q2 2020 venture-backed fintech startups raised 28 nine-figure rounds, underscoring the scale of the bet investors are making on fintech's long-term success. Read more

How the government's new real-time payments system could transform commerce - While the Fed has provided payment and settlement services to the financial system since its founding more than a century ago, FedNow Service would represent an expansive, tech-enabled leap forward—one allowing individuals and businesses to transfer funds in a matter of seconds at any time, on any day (including weekends and holidays). Read more

MicroStrategy buys $250m in Bitcoin, calling the crypto 'superior to cash' - MicroStrategy, a Nasdaq-listed software firm worth over $1.2b, said the cryptocurrency provided a "reasonable hedge against inflation". According to the company, the weakening USD is no longer a tenable place to park MicroStrategy's sizable cash reserves. Read more

China's National Blockchain Network launches international website - Blockchain-based Service Network (BSN), the country's blockchain project now features integrations with Ethereum, EOS, Nervos, Tezos, NEO and IRISnet. It also allows developers to build dApps and run nodes through BSN data centers. Read more

Peru, India, Indonesia, Nigeria among countries with highest crypto usage increase - These countries have seen the biggest increase in crypto wallet creation based on data from Blockchain.com. Nigeria has trended the most in recent months, increasing 60% since April. Read more
Bambi Dynamic - Tel Aviv based data-and-connectivity platform for mobility insurance products raised $6m in Series A funding led by MS&AD Ventures. Read more

Blend - San Francisco based digital lending company raised $75m in Series F funding led by Canapi Ventures. Read more

Cube - New York based financial planning software raised $5m in Seed funding led by Bonfire Ventures. Read more

Habito - UK based digital mortgage startup raised £35m in Series C funding led by Augmentum Fintech, SBI Group and mojo.capital. Read more

HDVI - Chicago based trucking insurance startup raised $16m in Series A funding led by 8VC and Munich Re Ventures. Read more

Incomlend - Singapore based invoice trading platform raised $20m in Series A funding led by Sequoia India. Read more

Kin Insurance - Chicago based home insurance technology company raised $35m in Series B funding led by Commerce Ventures. Read more

PayActiv - San Jose based employer-sponsored earned wage access and holistic financial wellness platform raised $100m in Series C funding led by Eldridge. Read more

Routable - San Francisco based B2B payments company raised $12m in Series A funding from Y Combinator, Founders Co-Op, Lee Fixel, Box Group, and others. Read more

SMBX - San Francisco based marketplace connecting successful small businesses with everyday investors through small business bonds raised $2.5m in Seed funding led by Better Ventures. Read more

Till - Washington D.C. based flexible rental payments platform raised $8m in Seed funding led by Route 66 Ventures, MetaProp and NextGen Venture Partners. Read more

Trumid - New York City based bond trading platform raised $200m in new funding led by Dragoneer. Read more

Vitesse - London based provider of cross-border payments for businesses raised $8.65m in Series A funding led by Octopus Ventures. Read more
FinTech Collective Newsletter
Curated News with Context
Delivered every Saturday, the weekly newsletter, produced by our team, provides a tightly edited rundown of global fintech news, along with a bit of our original analysis.