It hasn't been the most favorable week for the POTUS. General Mattis announced his resignation, US tech stocks entered their first bear market in nearly a decade, and the government is headed for a shutdown just in time for Christmas.

But a very enterprising House representative from Ohio thinks he has just the idea to salvage a nightmarish week for Trump. Congressman Warren Davidson has introduced a bill that would see the government raise the needed funds for Trump's Border Wall using cryptocurrency – the bill is called "Buy a Brick, Build a Wall Act" and the new crypto is called "Wall Coin." He imagines the US government establishing a public website, basically 'GoFundMe' page, to accept donations in either cash or crypto.

It's been one and half years since the beginning of the retail-driven ICO craze. Most sources indicate that 95% are down from their ICO price, and an estimated $1b has been lost to outright token fraud. Nevertheless, digital native tokens combined with embedded economic incentives continue to have many excited for the future of fundraising.

"Wall coin," which is almost as ludicrous as the Venezuelan "Petro", would be an early example of a public effort to issue cryptocurrency. If this is a fundraising trend that has some real legs, someone needs to launch a "Brexit coin" ASAP as the UK stumbles to get a deal across the finish line...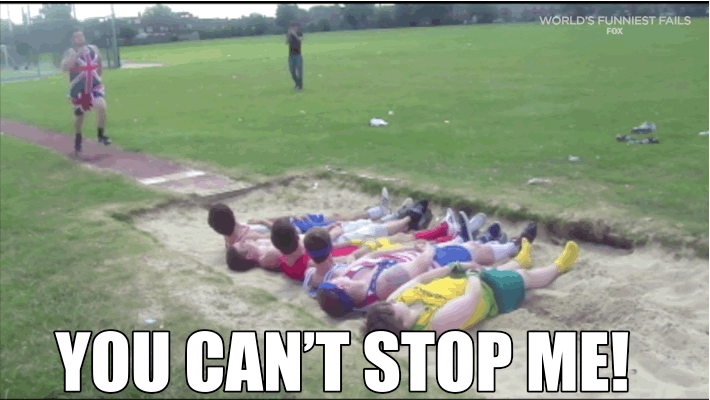 PwC and Sigma Ratings collaborate to help highlight financial crime compliance - Portfolio company Sigma Ratings has a new channel partnership with PwC. Read more
US lawmaker suggests 'WallCoin' to fund Trump's Mexico border wall - In one of 2018's more bizarre headlines, an Ohio congressman thinks crowdfunding via token sale may be the best way to fund Trump's proposed border wall. Read more

Venezuelan government swaps fiat pension payments into petro crypto - According to Venezuelan media outlets, the nation has allegedly started doling out monthly pensions in the form of Petro tokens rather than fiat-based assets. Read more
Revolut obtains banking license - Revolut's application for a European banking license has been approved by the European Central Bank. Though the product is not expected to change immediately, this paves the way for Revolut to launch the full suite of banking services, including overdraft facilities and personal loans. Moreover, deposits will be protected up to €100,000 under the European Deposit Insurance Scheme (EDIS). Read more

Clues suggest Tether has the billions it promised - Bloomberg has reviewed statements from four separate months detailing the cash held by Tether - and apparently the stablecoin really does have $1 in the bank for each of its 2.2b tokens. The revelation has reassured crypto markets, which long suspected the stablecoin of being a scam. Tether is still under investigation by the CFTC. Read more
CEO of blockchain startup Digital Asset steps down in surprise departure - Blythe Masters left JPMorgan Chase in 2014 to become CEO of Digital Asset Holdings. Now, three and a half years later she is stepping down. Read more

You guess: what's the debt burden for Americans entering retirement? - The unsurprising result is that debt is eating up most of the income held by America's eldest citizens. That is a problem their parents didn't have. The shift threatens to upend the traditional arc of adult life for many Americans. Read more
Want a better credit score? Soon, your cellphone bill could help - Experian have announced they will start factoring in bill payment information for some consumers early next year. Read more

Indonesian mobile payments set for cross-platform boom - As the FT reports - The humble QR code is set to give the Indonesian mobile payments market a huge boost when the central bank formally switches on a system allowing transactions between competing players, including banks. Read more

Robinhood backtracks on plans to offer 'checking, savings' accounts - The company announced that it was changing its plans and considering labelling the new product "cash management accounts" instead of checking and savings. This comes after SIPC (a member organization that protects consumers when a brokerage shuts down) stated they would not insure the funds. No plans have been publicly stated to partner with an FDIC insured bank. Read more

Facebook's blockchain group is on a hiring spree to reinvent money - Facebook has hired nearly 40 employees to work in its secretive blockchain group, including a head of business development to oversee potential acquisitions. Read more

Polychain Capital raises $175m venture capital fund - Polychain, which is widely considered the largest crypto hedge fund, has announced it is getting into traditional equity. Firm founder Olaf Carlson-Wee notes that he is "skeptical" of startups that create non-native tokens for financing purposes. Read more

Coinbase lets you convert one cryptocurrency into another - While it seems like a feature that should already have existed on the platform, the crypto exchange will now allow its users to do token-to-token transactions without paying mark up fees and having to move first to fiat. Read more
Clearbanc - Toronto based ecommerce financing startup has raised a $50m debt facility from Upper90. Read more

Earnin - Palo Alto based employee cash advance platform has raised a $125m Series C led by Andreessen Horowitz. Read more

Kindur - New York based post-retirement financial advice platform has raised a $9m Series A from Point72, Anthemis, and Clocktower. Read more

Layer1 - San Francisco based crypto investment platform has raised a $2.1m Series Seed led by Peter Thiel and Digital Currency Group. Read more

Price f(x) - Munich based cloud pricing software company has raised $28.5m in Series B funding led by Digital+ Partners. Read more

Tagomi - New York based digital asset brokerage startup has raised $16m in venture financing led by Founders Fund. Read more

TicketGuardian - Los Angeles based live event ticket insurance startup has raised an $8m Series A led by American Family Ventures and IA Capital Group. Read more

TransferGo - London based international money transer startup has raised a $17.6m Series B led by Vostok Emerging Finance and Hard Yaka. Read more
FinTech Collective Newsletter
"If you're in fintech and you don't get the @fintech_io newsletter, you're not really in fintech. Pure Gold." — Jase Wilson, CEO, Neighborly (@jase)
Delivered every Saturday, the weekly newsletter, produced by our team, provides a tightly edited rundown of global fintech news, along with a bit of our original analysis.