With the holidays winding down and as we gear up for 2022, we would like to extend a big thank you to those who have been so supportive to us and our portfolio companies throughout the last extraordinary 12 months. 2021 has certainly set a high bar and we look forward to building on this momentum.

With that being said, we would be remiss for not taking a step back to call out some of the big highlights from the past year - starting with the newsletter. During 2021 we shared over 2,065 fintech related news articles in 50 weekly newsletters, bringing our total to 418 issues published since 2014. We also created more of our own proprietary content. As we write everything ourselves, we enjoy the feedback loop of finding out the number reads and clicks we get. So, as we have done in years past, we want to share some of that data and take a moment to reflect on some of the content you thought was the most notable.

Additionally, this was a big year for FTC as a firm, and we've provided a quick recap of some of the "big rocks" we've moved in 2021.

We hope you enjoy the recap, and if you have friends or colleagues who will enjoy our weekly missive, please have them sign up here! Link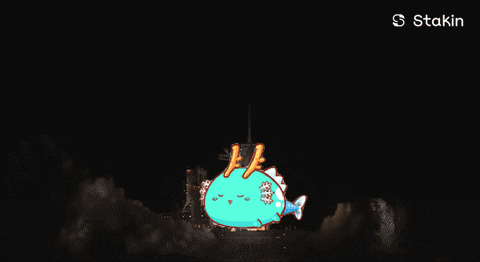 Portfolio
First IPO: MoneyLion via SPAC
+2 Other Exits: Reonomy, Bottlepay
+4 new unicorns: Flutterwave, MoneyLion, NYDIG, UMA
+9 new investments from the core strategy
+19 new investments from the DeFi strategy
+16 follow-on financings where FTC participated
Funds
FTC raised a $200m fund (Fund III) focused on early-stage core fintech investments
FTC raised a $50m DeFi fund (Fund I) which invests across the breadth of opportunities emerging in the decentralized finance space – including both equity and liquid tokens
Team
3 Promotions: Sean Lippel to Partner, and Carlos Alonso Torras and Faisal Kawar to Principal
5 New FT Hires: Ryan Todd (Research Lead, Digital Assets), William Starr (Technical Lead, Digital Assets), +3 Associates (all starting in Q1 2022)
2 Summer Interns: Hired 2 MBA interns for 10 weeks from Stanford GSB and University of Chicago (Booth)
VC Bootcamp: Welcomed 5 current college students from around the world at the beginning of the summer for an immersive experience covering all things VC and fintech
Events
We hosted four events in Q4, reaching over 500 people, celebrating fintech – and being IRL(!)
Berlin – cocktails and fintech chat
NYC – 9th Annual CEO and Limited Partner Meeting – over 100 people at the Wythe in Brooklyn
Mexico City – cocktails and fintech chat for ~100 people
NYC – Holiday party for Women in Fintech for ~250 people at the NYSE
New Additions To The Core Portfolio In 2021
Beam is an end-to-end construction and renovation platform for homeowners and contractors. Link

CoinCover is a digital asset deposit and theft insurance provider for business and retail investors. Link

Constrafor is an all-in-one construction administration and payments platform. Link

Fondeadora is the first mobile-only bank in Mexico with a full banking license, focused on allowing people to send, spend and store money seamlessly. Link

Minu is the market leader in pay on demand in LatAm, solving for the employee liquidity gap between paychecks faced by Mexican workers. Link

Mondu is a B2B payments infrastructure provider for merchants and small businesses in Europe. Link

Qlub is a global restaurant payments provider, providing ultra-fast checkout for dine-in restaurants. Link

Reserve Trust, the first fintech trust company with a Federal Reserve master account, provides payments services that financial institutions and fintech companies have previously only been able to obtain from correspondent and sponsor banks. Link

Simetrik is a payments infrastructure provider, operating internationally and starting with a no-code/low-code product for finance teams focused on financial control and reconciliation. Link

Willa is a payments platform for the creator economy - allowing creators to get paid instantly while handling the entire process. Link
New Additions To The DeFi Portfolio in 2021
1inch (token) is an aggregation platform that offers best execution routing across decentralized exchanges. Its other products include a mobile wallet application, and a soon to launch KYC'd routing protocol for institutional DeFi participants. Link

Alternative (equity) is a platform that allows emerging growth businesses to raise non-dilutive capital, such as venture debt, by tapping into the API economy (Stripe, Plaid, ERP systems). Link

Balancer (BAL token) is an automated market maker and portfolio rebalancer for digital assets. Link

Boto (equity) is creating the best platform for creating no code bots in crypto. Currently, Boto allows a user to track specific NFTs, governance proposals, wallet activity, and their digital asset portfolio. Link

Centrifuge (CFG token) is a decentralized network connecting global supply chains to DeFi financing. Centrifuge helps to unlock liquidity for DeFi by bringing real-world assets on-chain. Link

CoinLedger (equity) offers crypto portfolio tracking tools with embedded crypto tax reporting software for DeFi and NFT power users across multiple blockchain ecosystems. Link

Coinshift (whitepaper) is becoming a leading tool for DAO treasury management, including managing payroll, making investments, and keeping track of expenditures. Link

Dharma (equity) is a smart-contract wallet that offers a regulated fiat on / off-ramp into DeFi integrations. From trading crypto to earning yield, Dharma connects your bank account to the world of DeFi & Ethereum. Link

Ethereum (ETH token) is quickly becoming the world's financial settlement layer and reserve asset for DeFi. Link

MakerDAO (MKR token) is the oldest protocol in DeFi and allows users to receive an asset-backed line of credit via overcollateralizing digital assets such as Ethereum. Link

Revert Finance (equity) is the go-to analytic tool for managing LP positions in DeFi, providing an array of analytical insights on the state of liquidity pools and is building tools to enable actions based on those insights. Link

Secured Finance (whitepaper) is a decentralized, financial transaction platform that offers capital markets solutions for crypto assets. Link

Sublime Finance (whitepaper) looks to solve for undercollateralized lending in the DeFi space by innovating upon decentralized credit scoring models. Link

The Graph (token) is a protocol for indexing and querying data across blockchains, starting with Ethereum and EVM compatible chains. Link

Tiiik (equity) is a DeFi enabled digital wallet that offers the ability to earn competitive yields on savings deposits via integrations into various DeFi ecosystems, starting with the Terra blockchain (popular in APAC region). Link

Tulip Protocol (token) is the premier yield aggregator within the Solana DeFi ecosystem with over $800m in TVL (top 5 across all Solana DeFi). Link

Unbound Protocol (whitepaper) is a cross-chain liquidity protocol for AMM liquidity positions. The protocol collateralizes LPTs to generate synthetic assets. Link

Visor (token) is a protocol for active liquidity management within DeFi, with a first product targeting Uniswap V3 liquidity providers. Link
Most Popular Newsletters From 2021
Payments Fight Club - Nov 2021
It has been an interesting time in the payments world. The likes of Amazon and Apple have made headlines over what is not part of their core business (at least in theory). But the permeation of payments into different corners of the tech ecosystem is clearly more and more of a thing. Increased regulatory attention on Big Tech is hardly a new theme by 2021, and neither is the growing prevalence of payment capabilities in tech companies. These companies should not be free to monopolize their rails at will - the people deserve optionality, and (ironically) both Amazon and the government provided reminders of that.

A Tropical Winter - Dec, 2021
In a momentous event for Latin American fintech (and, more broadly, tech), Nubank, the world's largest challenger bank successfully IPOed, with shares jumping on the first day of trading. Latin America has also been crowning new unicorns at a rapid pace. Such headlines confirm what has been a defining year for the region's tech scene. The mixture of select regulatory tailwinds, mobile penetration, urban clustering and now, more than ever, a proven exit pipeline has set up a mighty stage for talented entrepreneurs to circumvent chronic inefficiencies that have hampered the region for decades. In the good words of AFC Richmond's star striker, Dani Rojas the region is experiencing mucho mucho fintech joy.

Digital Acceleration in Times of Covid - Sep, 2021
2021 has brought second and third order effects of digital transformation in Latin America, and the tech ecosystem across the region continues to solidify at breakneck speed. Funding levels are up, and we're seeing increasing levels of strategic acquisitions as well. Coupled with excess liquidity in the markets, it further reinforces the dynamism of the ecosystem. Latin America is not exactly known for being a region of stability. But for the millions of people chronically underserved by the traditional financial system, the change is starting to feel quite real. The genie is out of the bottle!

Bitcoin's Coming of Age - Oct, 2021
Bitcoin is growing up. It has been a trying journey for the long list of bitcoin ETF campaigns, starting in 2013 when the Winkelvoss twins filed the first bitcoin ETF proposal. But now a regulated bitcoin ETF product has finally listed on a US exchange, with as many as 4 different bitcoin ETF products in the approval pipeline. Research suggests that the all-in costs of a futures-based Bitcoin ETF product can be as high as 15% when factoring in the annualIzed basis or spread between futures and spot prices and the cost to roll into new contracts each month. However, product imperfections aside, the launch of the first regulated bitcoin futures ETF in the U.S. marks yet another coming of age moment for digital assets, and is certainly deserving of fists pumps all around!
Most Clicked Stories From 2021
Berlin-based Mondu raises $14m Seed round led by FinTech Collective - Founded by Malte Huffmann and Philipp Povel, previously co-founders of Latin America's largest online fashion and lifestyle platform Dafiti, Mondu will begin with a "buy-now-pay-later" (BNPL) product for B2B marketplaces and B2B merchants that will offer their customers, mostly SMBs, a seamless and flexible payment method with net terms without the financial and operational burden. Read more

Here's how real-world assets are unlocking defi's full potential - 'Real World DeFi' refers to a decentralized project that can be used to solve everyday issues affecting people globally, and in that sense, there currently exist just a select few DeFi applications that actually have the potential to facilitate real-world change. Centrifuge and MakerDAO are two examples of projects that fit the bill perfectly. Read more

NYDIG announces $1b funding round - This growth equity funding round, announced in December 2021, values the company at more than $7b. The round was led by WestCap, with participation from prior leads Bessemer Venture Partners and FinTech Collective, as well as strategic partners and existing investors Affirm, FIS, Fiserv, MassMutual, Morgan Stanley, and New York Life. Read more

Nigeria's Flutterwave in talks to triple valuation to $3b - The startup, which has offices in Lagos, Nigeria and San Francisco, recently held discussions with potential investors, the people said. Led by CEO Olugbenga Agboola, the company in March said it had achieved unicorn status after raising $170m in a round led by Avenir and Tiger Global. Read more

The Fintech 250: The top fintech companies of 2021 - Congratulations to portfolio companies Ocrolus, Flutterwave, Fondeadora, Embroker and Reserve Trust, who were all named to this years Fintech 250 - CB Insights' list of the top private fintech companies using technology to transform financial services. Read more
FinTech Collective Newsletter
Curated News with Context
Delivered every Saturday, the weekly newsletter, produced by our team, provides a tightly edited rundown of global fintech news, along with a bit of our original analysis.